Herman Kills!
Black comic TV-movie with directors Joost Reijmers and Thomas van der Ree and producer Nuts&Bolts Film.
The alcoholic Herman no longer wants to be a burden for his daughter and decides to commit a murder, so that he goes to prison where he is taken care of. When he is not caught, a second murder follows. And a third. It gives Herman a gruesome kind of grip on his life, but how long can he continue like this before he gets locked up anyway?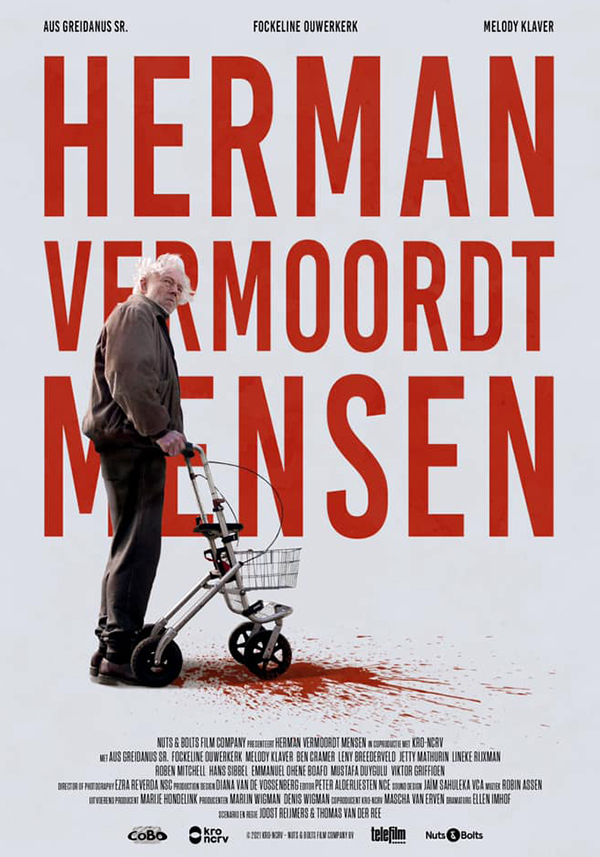 Watch the trailer here, made by my trainee on this film Stan van Lingen.
Herman Kills! will be shown on Dutch tv on January 3. 2022.
Before being aired, Herman Kills! started out winning at international festivals.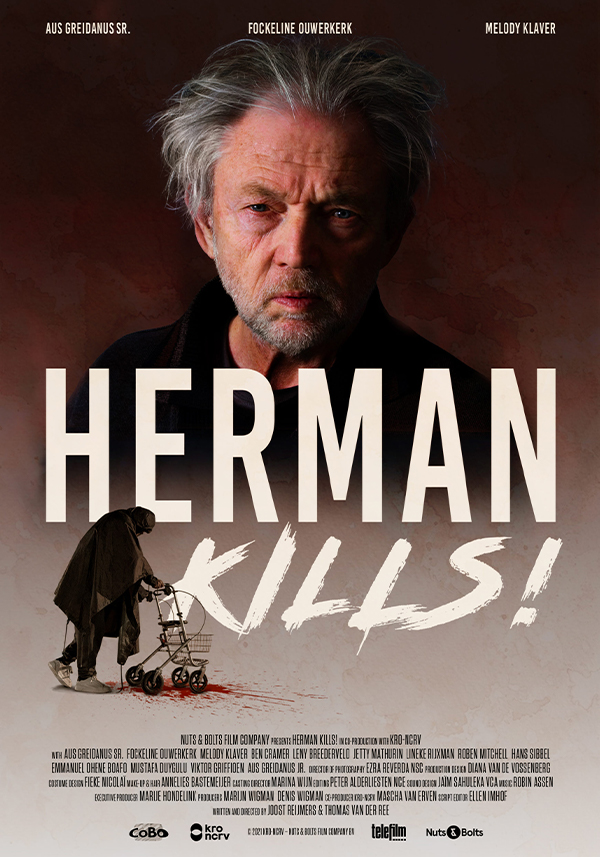 Awards
Best Horror Feature - Bloodstained Indie Film Festival 2021, Tokyo